5 years ago, 3D printing was supposed to be the next industrial revolution: people were expected to have the ability to make anything they wanted in their living rooms, 3D printers were supposed to be sold in supermarkets. 3D printers were also supposed to stare being used in the building of infrastructure due to the high speed of printing (or building, in this case). More buildings could be printed in a shorter span of time without having to spend too much on labour. 3D printing was set to take the world by storm but it never really happened.
For anyone who doesn't know, 3D printing is an additive process. This means that things are printed in thin sheet like layers which stack or add up to make a desired product. The best thing about this is that there is little to no wastage of materials.
In a period of nearly 2 years, Stratasys's stock price had increased seven-fold. But the current stock price is around the 2012 mark (as it was before the increase). Although 3D printing is used for industrial purposes, consumer 3D printing never took off. How will consumer 3D printing be when it actually does become a thing of the present, not the future?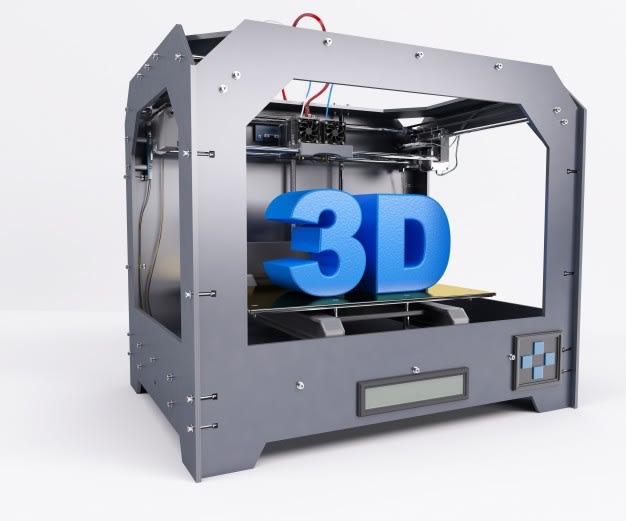 The Decline
Consumer 3D printing's fall from the mainstream was accelerated as people started understanding the complexities surrounding the designing of the products that they wanted to print. Most people don't know how to design 3D products on a computer and there aren't enough open source 3D objects to print. The capabilities of the 3D printers has also been a big factor, the commercially available 3D printers weren't as miraculous as they were hyped up to be. If all of this wasn't enough, the 3D printers aren't easily affordable, safe and accessible. Even if someone can design 3D objects and knows how to use a 3D printer, sufficient value isn't provided to the customer by the capabilities of the modern day 3D printers.
What Needs to Happen?
When 3D printers don't need to be made for consumers, they can be of any appropriate size and their capabilities and complexity increase. As expected, the price goes up. Such machines can print a wide variety of options. Even though consumer 3D printing continues to grow, coming up with such a 3D printer which could also be appropriate for the home seems unlikely in the present day.
One solution to this could be achieved if a big player decides to buy some of these printers and start asking their users for online order of either generic or customized 3D printing products. There has been word of Amazon probably doing something similar for a while, although there has been no official statement from their side. Such production centers could create low cost custom made products without the customer needing to purchase a 3D printer, this would also help customers save money in the short run. Isn't that what we all wanted anyway? For the others, guess we'll just have to wait for the current technology to improve before we get to see industrial quality 3D printers in our homes.
(The article is authored by Nishant Nijhawan, Intern, Techxty.com. Nishant is a student of computer engineering at Delhi Technical University who believes in optimal usage of technology.)