The Smart Mobility Hackathon, powered by HERE Technologies, focused on solving Mobility Challenges and aimed to engage with developers and startup founders to build ideas, services, and products using HERE APIs Location Services. It was a 30-hour hackathon focused to build innovative concepts, ideas, and solutions for the future of mobility using HERE Technologies' APIs and SDKs. Recently the HERE Smart Mobility Hackathon was held in Mumbai on the challenge to "Invent the future of mobility".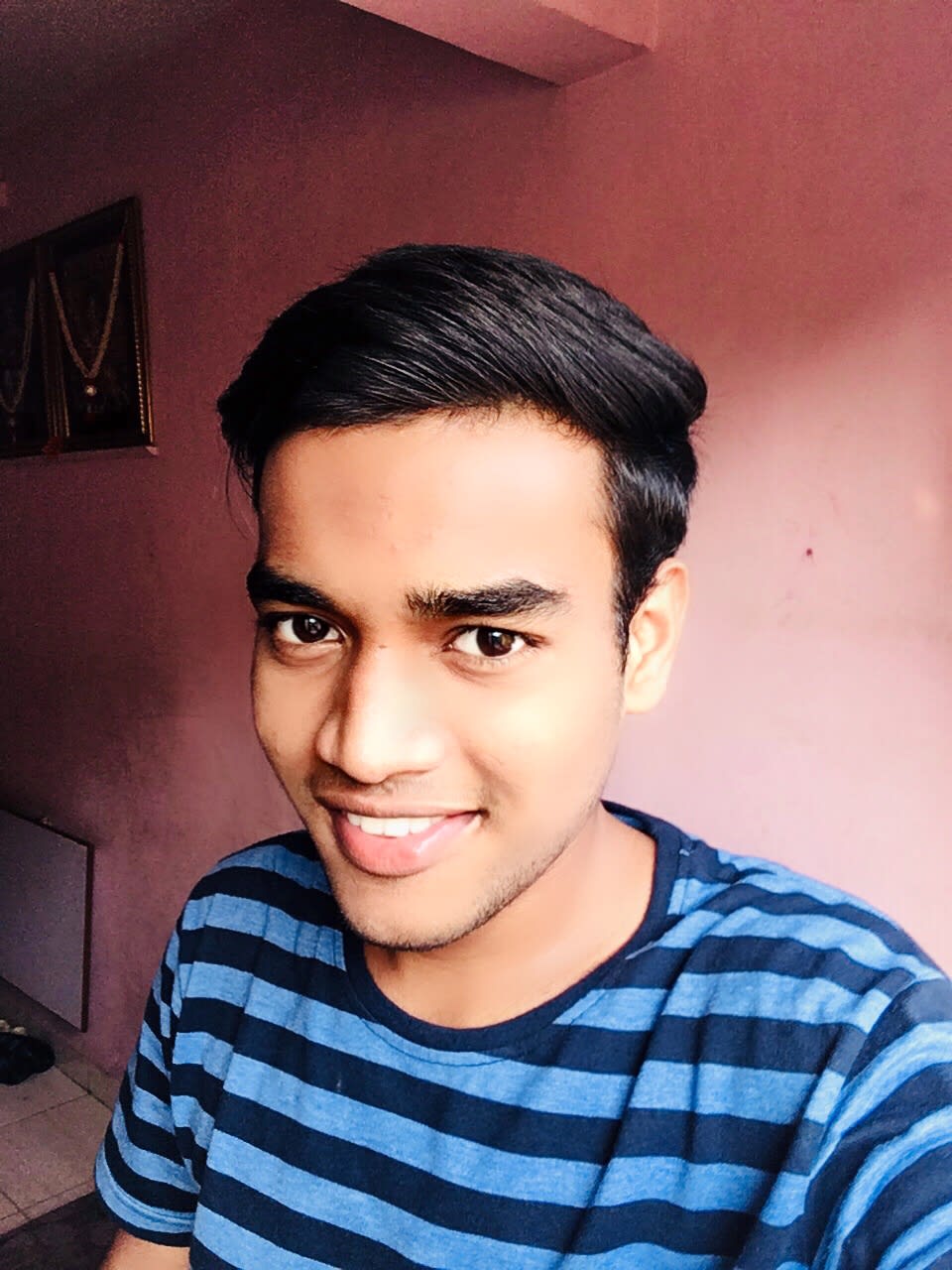 Mr. Vineet Patel is an undergraduate, pursuing his BE degree in computer engineering from Shah & Anchor Kutchhi Engg. College, Mumbai.
He was the second runner up at HERE Smart Mobility Hackathon, held in Mumbai on 27th & 28th July, 2019
In an interaction with Techxty, let's see what Mr. Vineet Patel talks about his experience. Read On!
Can you please Introduce yourself
Hi! I'm Vineet Patel, currently persuing my BE degree in computer engineering from Shah & Anchor Kutchhi Engg. College, Mumbai. I love to solve real-world problems and innovate new ways to do things differently. As an aspiring engineer, it is my passion to create the best frugal, feasible and deployable solution that can affect millions of lives. The thing that makes me happy and satisfied is code, coding is something that makes me believe that anything is possible, no matter how complicated the things are.

Why do you participate in Hackathons?
The challenges given are one of the main reasons to participate in a Hackathon. Hackathons give me a platform to develop things, allowing me to get together and work as a team and also to lead sometime. The process of building a solution for the given challenge in a Hackathon, brainstorming and listening to other's opinions makes me grow as an individual. Every time I participate in a Hackathon, I learn new stuff and the experience gained is invaluable.

Offline or Online Hackathons? What is your preferred platform?
I mostly prefer Offline Hackathons as I get a chance to meet people that are interested and working in the same domain. Traveling to places, learning new stuff from others is one of the advantages of Offline Hackathons. The atmosphere present in an Offline Hackathon is worth experiencing, sleepless people working with the same passion and dedication until the very end of the Hackathon and anxiety of the results at the end. Online hackathons are also worth experiencing.
How often do you participate in Hackathons?
It's almost the mid of 2019 and the number of Hackathons I participated in this year is 2. So you can say a Hackathon in two or two and a half months if we neglect the duration of finding a Hackathon. As soon as I see an opening I just apply for it, getting selected for a Hackathon is itself a big thing. Because sometimes your application can get rejected due to a lack of idea about that domain.

What has been your winning score?
We secured the 3rd place in Smart Mobility Hackathon 2019 held in Mumbai. Got selected in INDIA-EUROPE ICT STANDARDISATION IoT International Hackathon on Smart City Challenges held in Pune this year. I have also participated in Google CodeJam and other competitions of TATA. The winning score is not as good for now, but I try to give my best for every challenge and yes, the best is yet to come!.
What has been the best product that you created which got the attention of the judges?
At INDIA-EUROPE ICT STANDARDISATION IoT International Hackathon on Smart City Challenges held in Pune this year. I created "VAYU" which in Sanskrit means "Air", its a mobile air filtration and reading collection device that can filter air and collects the data about the atmosphere of its environment. It is easy to implement and deploy on a large scale. The data we collected was useful to study the changes happening in our environment and on nature. The judges where impressed by the fact that we were able to generate the source of income by collecting the carbons present in the air.
What has been your worst experience in any of the Hackathon?

Almost every Hackathon in which you will participate the main issue is connectivity. The network connection provided there is not as fast in comparison with the speed which we are used too. Also sometimes the accommodation provided is not so good. To be on a safer side I preferred taking my data connection and toilet sanitary to every Hackathon.