SociallyGood is an online marketplace for social work. It is the world's first online engagement platform bringing together the main stakeholders of the social sector including non-profits, CSRs and individuals. SociallyGood is a technology enabled platform that makes it easier for individuals to discover and engage with social causes of their interest. It empowers non-profits to drive campaigns to attract new volunteers, and gain more donations at lower cost.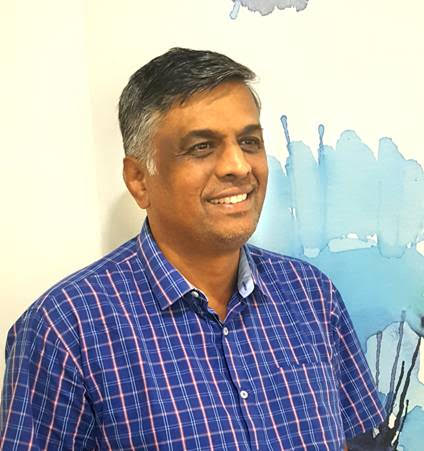 Bhaskar Enaganti is the Founder and CEO of SociallyGood. As CEO of the online marketplace, Bhaskar is responsible for building and managing product ideation, market strategy, consumer experience, core delivery teams, and investment management.
In an interaction with IncubateIND, Bhaskar Enaganti talks about how artificial intelligence will disrupt the online social service segment. Read on!
Tell us something about yourself and what does SociallyGood do?
I am a serial entrepreneur with 25 years of experience in building IT product and service companies. My last venture is My Bantu, a VPA like siri which we incubated in 2008.
In August 2017, we created SociallyGood as a marketplace for social services. This platform enables NGOs, volunteers, companies and donors to find each other and work towards a common cause of interest. We also provide customized solutions for NGOs. We enable non profits to manage their existing supporters with the ease of technology, while driving their upcoming campaigns and reaching out to more supporters.
For volunteers, our platform helps in exploring volunteering campaigns and events happening in their region as well as any part of the world. We have a feature called My Karma profile which helps them to showcase their volunteering efforts and much more.
For companies, we provide CSR related solutions where in they can select projects of their interests and manage all the employee-related documentation using our app.
Why online marketplaces are the future of qualitative market research?
Marketplaces, as economic entity do many functions. They help match supply demand, they help in price discovery (@ what price points are people buying a service), they bring aggregation benefits (so that search and tracking costs are reduced). Because they capture the complete customer journey right from search-evaluation-negotiation-purchase-post purchase, marketplaces contains mountains of customer data. Marketplaces allow focus groups (small groups of individuals that share a common set of characteristics, say place of origin, years of volunteering experience, income levels) or participant observation methods in real-life setting (similar to Hohmann Innovation Game).  Armed with these insights nonprofits can reach out to the right donors with appropriate communication cues and improve overall customer experience.
How artificial intelligence will disrupt the online social service segment?
As the world progresses towards a service based industry, it is extremely important to keep the user-centric and person-centric design to deliver efficient systems that solve user needs. It is vital in any business or technological development to understand designing interfaces to enable easy human interactions. These interactions give a harmonious and easy solution to complex problems.
Social service segment is set to witness a drastic change under the influence of AI. With customer expectations increasing day by day, using machine learning and AI to offer them a personalized experience beyond the first impression, extending to other features such as technical documentation, community portals, and chat bots is vital. Right from "matching" algorithms that help volunteer discover the nonprofits of his interest to "predictive analytics", knowing when a 40 year old manager is likely to donate >$100 and what emotional cue works for retired professionals.
What is the impact of Blockchain Technology on the future of online marketplaces?
Specifically in the context of social services, corrupt nonprofits are alive. Adopting blockchain is largely to bring out more transparency (on the legitimacy of NGO, the campaigns, what % is spent on actual project goals, beneficiary feedback, etc), support anonymous donations, low cost cross-border donations, and philanthropist control. Marketplace can use blockchain to facilitate emergency aid in case the affected are caught in economies without appropriate instrument. There are many options opening up here, we certainly see more investment on transparency front.
What are the future plans of SociallyGood?
As a marketplace, we plan to emerge as one stop shop for all sociallygood. Right from project enunciation to program management, reporting and community engagement, we have feature plans in place. We currently support nonprofits in India and USA. We will be expanding to other geographies soon.