MYSUN is a rooftop and off-grid solar company which uses engineering, data and analytics to deliver the most suitable and customized solar solutions to residential, commercial and industrial energy consumers. Founded in September 2015, MYSUN aims to transform the way solar energy is perceived, bought and sold today.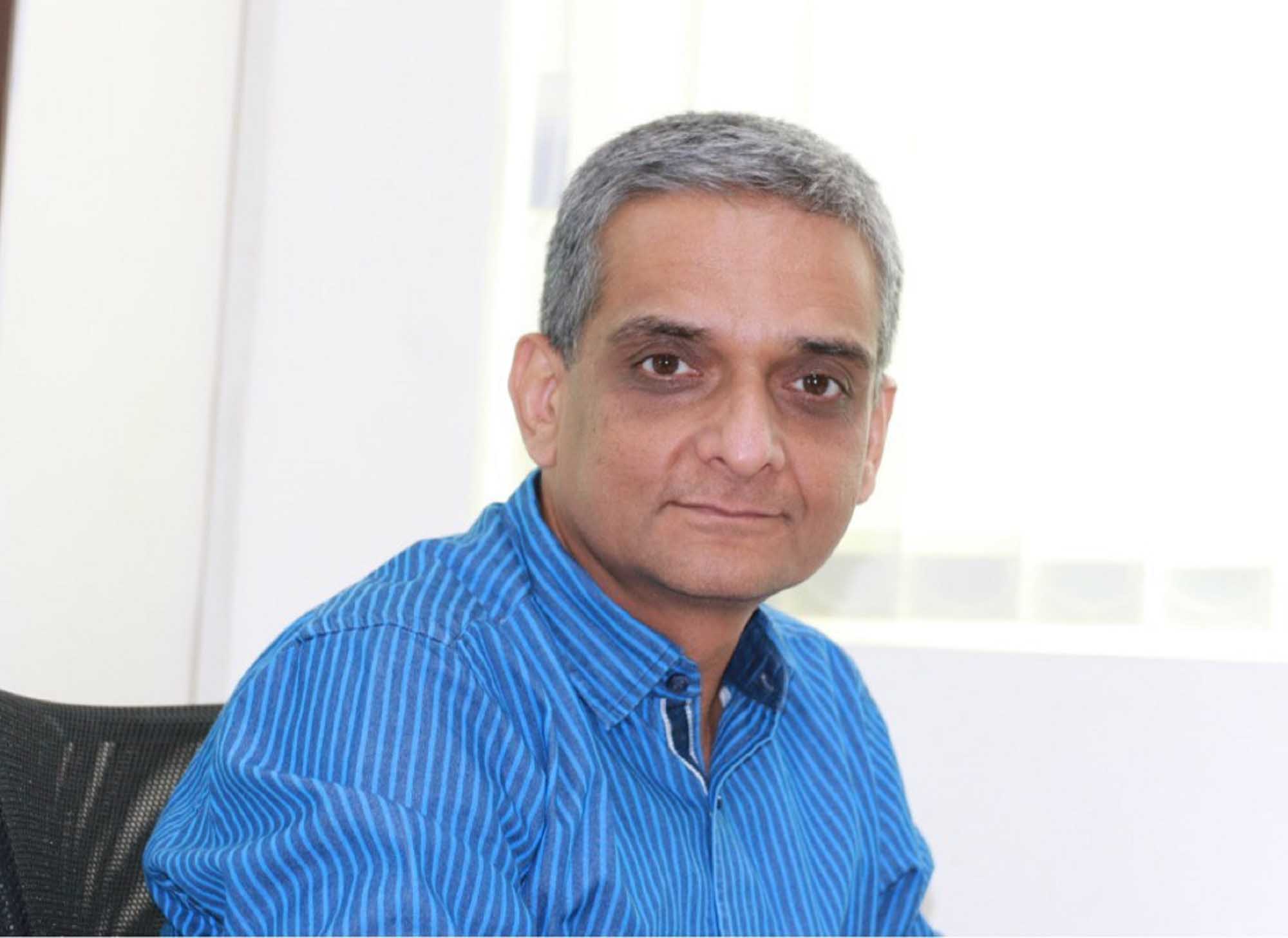 Ashit Maru, Co-Founder – MYSUN, is a Chartered Accountant by qualification and has more than 25 years of professional experience across diverse industries and organisations.
In a conversation with IncubateIND, Ashit talks about the New Technology and innovations in the Solar Energy. Read On!
Tell us something about you and what does MYSUN do?
MYSUN is a technology backed rooftop solar solutions and services company with multiple operations across the country with successful commissioned projects in Delhi/NCR, Uttar Pradesh, Haryana, Rajasthan, Maharashtra, and Pondicherry. Our online platform www.itsmysun.com and advanced proprietary tools such as the MYSUN Calculator and the MYSUN Site Survey App help keep customers informed during the initial stages of conceiving rooftop solar energy. MYSUN also provides customers with financial offerings and services such as flexible payment plans and loan options, to help them go solar. MYSUN Solar rooftop systems come with a 25-year solar service promise package.
What made you come up with this idea and how has the entrepreneurial journey been so far?
When we initially started MYSUN in Sep'2016, our goal at the time was to understand the potential of the solar market in India. We sought to understand why end-consumers are not keen to go solar despite the falling prices? Why is it a challenge for the industry to sell solar? And, what would it take to make solar a mass consumer product?
Thorough research and close customer interactions, we realized that there were no established players in the segment of rooftop solar and consumers themselves lacked awareness and trust in solar and it's financial benefits. These key findings along with the fact that the government has set an ambitious target to achieve 40GW from rooftop solar had provided us the market opportunity and ambition to start MYSUN
The entrepreneurial journey has been exciting and deeply satisfying. The organization has thrived in moments of crisis and has remained driven even after experiencing success.
What are the latest innovations that are shaping the future of solar energy?
All over the world, a slew of solar innovations has given a great boost to the renewable energy space. For example, solar windows made of solar panels which can be retrofitted to all types of windows are helping building owners achieve partial independence from the power grid.
Commercial buildings and skyscrapers can be easily converted into vertical power generators. Solar transportation has seen a massive resurgence with the world's first solar-powered airplane Solar Impulse 2 making a historic trip around the globe.
In the rooftop solar sector, further innovation and advancement in storage and battery systems, should lead to solar becoming more affordable and increased interest and adoption of off-grid solar systems. Furthermore, innovations such as smart-grid solutions help facilitate the use of renewable energy and can impact the growth of solar in the country.
Is the future of solar energy majorly dependent on technology?
Yes, new innovations and technology play a significant part in the future of solar energy. As governments and more companies begin to invest in Solar, we should see an increased growth in innovation and the evolution of technology to further push the envelope within the sector, as consumer demand and dependability increases.
Can solar energy become the primary source of energy in future?
It is difficult to say that Solar will one day be the 100% primary source of energy in the near future, especially when there is still so much dependability on fossil fuels in the country and worldwide. However, it's a fact that solar capacity additions and adoptions are happening all around the world and there is a need to shift to renewable sources of energy in the coming years. There are also great concerns about the environment which has only strengthened the support and interest in Solar and other forms of Renewable Energy. Due to these key factors the share of solar should steadily increase in the coming years, and will certainly become a major space in energy generation.
How important is government's adaptability if solar power as an option has to succeed.
India has set an ambitious target of achieving 100 GW of power by 2022, which is unlikely at the current pace, but this has helped increase interest and investment in solar technology and has also impacted the solar capacity in the past few years. The government has been keeping a sharp eye on the infrastructural development of the project and aims to emulate the success of the period from 2014-17. However, the government has to carefully consider the ramifications of some of the policies in the sector. The 25% safeguard duty being a recent example, as it can affect the various solar business models in the country. However, sustained collaboration and initiatives such as the Ultra Mega Solar Power Projects can help both private and government players make India a global leader in the solar power generation domain.
Any specific advice for the new entrants in this space?        
New companies entering into the sector, should first focus on understanding the needs and preferences of consumers and accordingly tailor their product or service offerings accordingly. Comprehensive research and analysis should be conducted, so as to understand the needs and expectations of users to help businesses develop a complete product. Entrepreneurs need to spend time engaging with stakeholders in order to refine their idea further and present an offering that can survive and thrive in the competitive business environment in the long-run.