Synergita is a 4-year old start-up, a 100% owned subsidiary of Aspire Systems. Synergita believes in the "Employees First" approach. The foundation of Synergita lies in the idea that every organization must get the opportunity to simplify & digitize talent management to empower their employees. Synergita believes in being "continuous" in employee performance and development. Continuous Performance Management and 360 degree feedback are essential to Engage, Inspire and Motivate employees.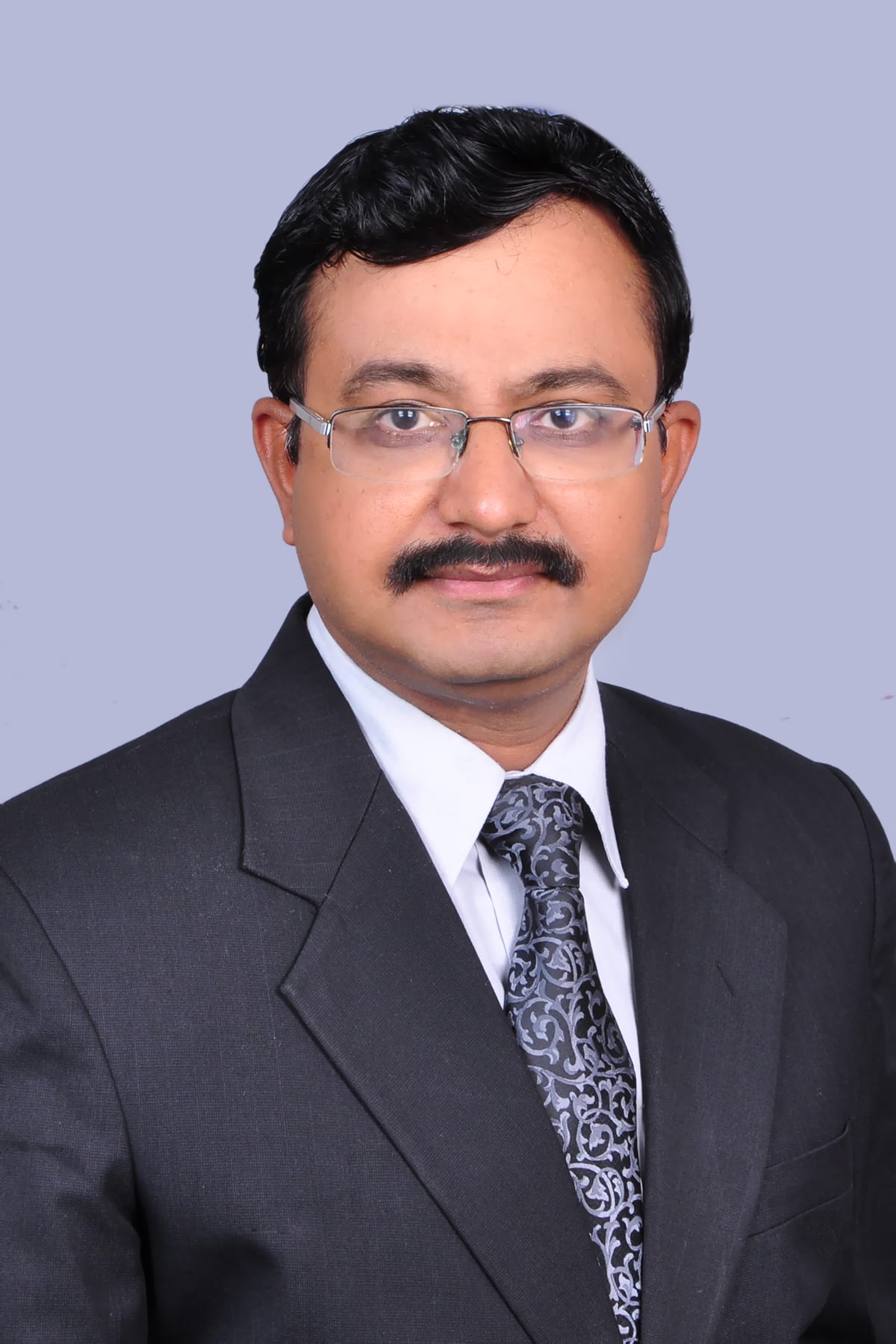 Shankar Krishnamoorthy is the co-founder and CEO of Synergita.  He is also a co-founder and director at Aspire Systems.  He has more than 20 years of product development experience.
In an interaction with Techxty, Shankar Krishnamoorthy talks about the role of chatbots and artificial intelligence in evaluating employee performance. Read on!
Tell us something about yourself and what does Synergita do?
About myself:
Shankar Krishnamoorthy: Shankar is currently working as a co-founder and CEO of Synergita. He is also a co-founder and director at Aspire Systems. He has more than 20 years of product development experience. Aspire is rated as a great place to work for 9 consecutive years. Employee Performance and Engagement is vital for any growing organization. Synergita is born out of this need and now has 80+ customers and 140K+ users across the globe. Synergita also won prestigious CODiE finalist awards and Microsoft Code for Honour.
What does Synergita do:
Synergita is an award winning, continuous feedback-based employee performance, engagement and development software which helps you do the following:
Build collaborative, high performance culture within the organization.
Transform managers to coaches for their team members. This builds trust among people and helps in driving retention.
Empower employees to focus on performance, engagement and development.
Help HR do talent planning, analyse performance and focus on developing people.
Digital transformation complete employee performance, engagement and development process. Higher employee experience.
Details are as follows: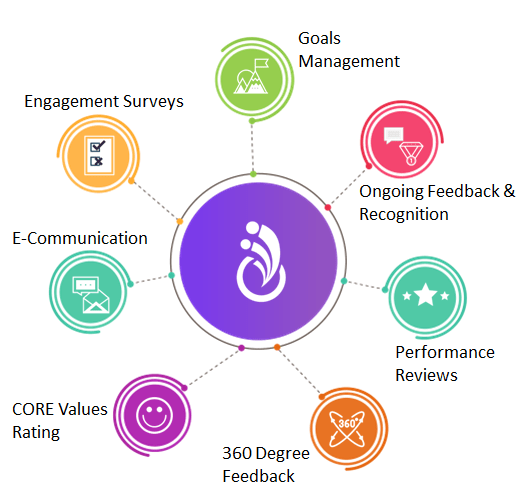 Manage talent information: you can capture the complete talent profile (skills, experience, certifications, aspirations, etc.) of employees and use it effectively for talent planning, reaching right people, etc.
Goal Management: You can set goals and track achievements, get feedback from mangers and peers It is also important to keep it updated all the time to view the current status.
Continuous feedback: You can appreciate, thank, reward your colleagues, highlight areas of development, etc.
Check-ins: Managers can do anytime reviews with their team members and hold performance conversations. This will help employees to be on track with their goals and competencies.
Performance Appraisals: HR can conduct performance appraisals easily. Since the entire process is automated through Synergita, it helps managers and HR accomplish their goals faster and much more efficiently. You will get the complete analytics with a single click.
360 Degree feedback: You can get a complete 360-degree feedback for an individual and use it for leadership development.
Communicate with Employees: HR can use Synergita to communicate with employees through emails. They can also get complete email statistics to plan their campaigns better.
CORE Value rating: Every company talks about honesty, integrity, customer commitment, etc. as their core values. How does the HR know that these are demonstrated by the employees on a day to day basis? Synergita provides an innovative mechanism to capture how employees demonstrate company values through this "CORE Value rating" feature.
Analytics: You can analyse the entire employee performance, trends, etc. across employee life cycle.
Is Artificial Intelligence above the curve to in evaluating employee performance?
AI is making entry into Employee performance. It is still in nascent stages but, making good progress.
Elements of AI have started coming into employee performance. For example, when a manager is providing feedback to their team members, AI can help make sure that the manager is providing meaningful feedback, expressing in constructive way, etc. AI can do a sentimental analysis to make sure that there is no wrong/negative messages are delivered to the receiver.
Chatbots powered with AI can help as digital assistant for employees and managers to know their goals, status, updating achievements.
AI can look at employee performance rating and suggest employee development programs on what the employee can do to bridge the gaps.
AI can also try to influence the behavior of managers. They can constantly nudge the managers to appreciate, provide feedback to their team members when there is nothing happening/when there is a lower level of engagement between manager and his/her team member.
There is a lot of progress to be made for using AI for employee performance, engagement and development.

How Big Data will reinvent performance management?
Employee performance comprises the following:
Employee talent information
Employee job responsibilities
Employee competency levels
Employee goals and achievements
Progress made on continuous basis on the goals and tasks
Quality of the work being performed
Employee interactions with his/her peers, reportees, managers, customers, etc.
Employee behavior on demonstrating company core values
Employee career aspirations
Employee compensation
Employee demographics
Employee development plans
And several other stuff
All this information are scattered across multiple systems.  Assessing employees on their performance, helping them develop and plan "what next" on their career requires assimilation of a huge amount of data.  Hence, it is the perfect candidate for implementing Big data, AI/ML technologies.
Big data and AI/ML will help in making sense out of these data.  It can help HR to assess employee performance, assist employees needing help, plan for employee development, etc.  Synergita's (www.synergita.com) roadmap on AI/ML can be depicted as follows: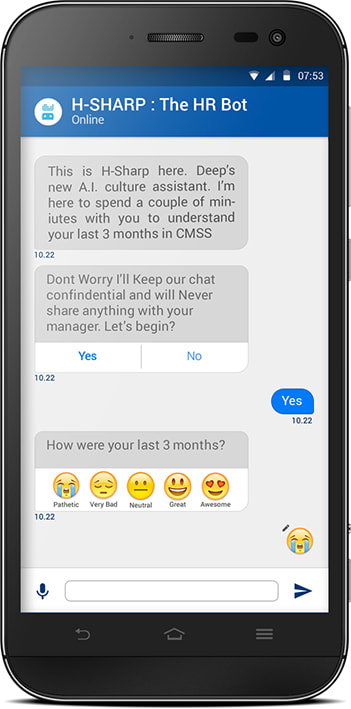 This will empower Employees, Managers and HR more on employee performance programs.  We anticipate better employee engagement among employees.  It will also help treat each employee unique (n=1) by HR.  When this happens, it will drive employee performance higher and retention better.
Isn't employee performance an old story? What is changing now?
Yes, Employee performance is an old concept. Everybody understands the importance of setting goals, tracking performance, rating, etc. But, the way these are executed in the past do not work well now:
The Business world changes fast. We don't work on same goals set in the beginning of the year throughout.
It is quite common to see organizations move into matrix reporting structure and hierarchy is becoming flatter.
Social networks have already driven us towards instant gratification.
People don't trust once a year performance appraisal. We need periodic reviews.
Moreover, there are changes happening in the way people are assessed. Earlier, Bell curve, balanced score card, etc. were popular. These were creating a lot of stress on people and organizations were seeing negative impacts. Now, since companies are moving towards no rating, no annual appraisals, etc. modern thoughts empower managers to come into the picture.
Employee performance has become more than just performance.  Highly engaged employees will perform better.  To achieve higher performance levels and get people to move to the next level in their career, you need to develop employees.  Hence, employee performance encompasses goals, competency, engagement and development.  Modern systems such as Synergita focusses on all the five aspects.

Should I go for a HR Suite or a specialist?
This is a general dilemma every CHRO, CFO and CIO face while choosing an HR solution. There are leaders such as SAP, Oracle, Workday, Ramco, PeopleStrong, ADP, etc. who provide end to end employee life cycle management solutions. Historically, 70% of their customers use them primarily for solving Core HR challenges (employee database, leave & attendance, expense reimbursements, payroll, etc.). Hence, these leaders have strengthened their product on these fronts leaving performance management as a tick-mark area which is not sufficient for an organization to manage employee performance. Plus, HR Suites have approached performance management as performance appraisal mechanism. While it is changing, it is going to take significant amount of time for HR Suites to incorporate modern trends.
This is where specialists in performance management comes into picture. Specialists like Synergita focus on deep dive performance management encompassing all the modern trends, engagement and development aspects. You will need a good level of configurability in the product (multiple feedback forms, multiple workflows, etc.) to make it specific for each department. Therefore, you will need both the HR Suite (for CoreHR functions) and Performance specialist. With data integration capabilities and the availability of API for such integration, these specialists can co-exist with the HR Suite. For example, Peoplestrong is promoting Open & Connected HR Platform concept. They have exposed their API for their partners to connect with them. SAP provides data integration capabilities for exchanging employee data with Synergita. Now you can leverage both the HR Suite and Synergita to bring in excellent employee experience.