Learning Yogi is a social enterprise that is changing the face of children's education. Headquartered in Bangalore, the startup is using technology to revolutionize the delivery of education to children globally. The company has created an epic story-driven and game-based learning platform – the Atlas Mission – to help children across different socio-economic groups teach themselves irrespective of whether they go to school.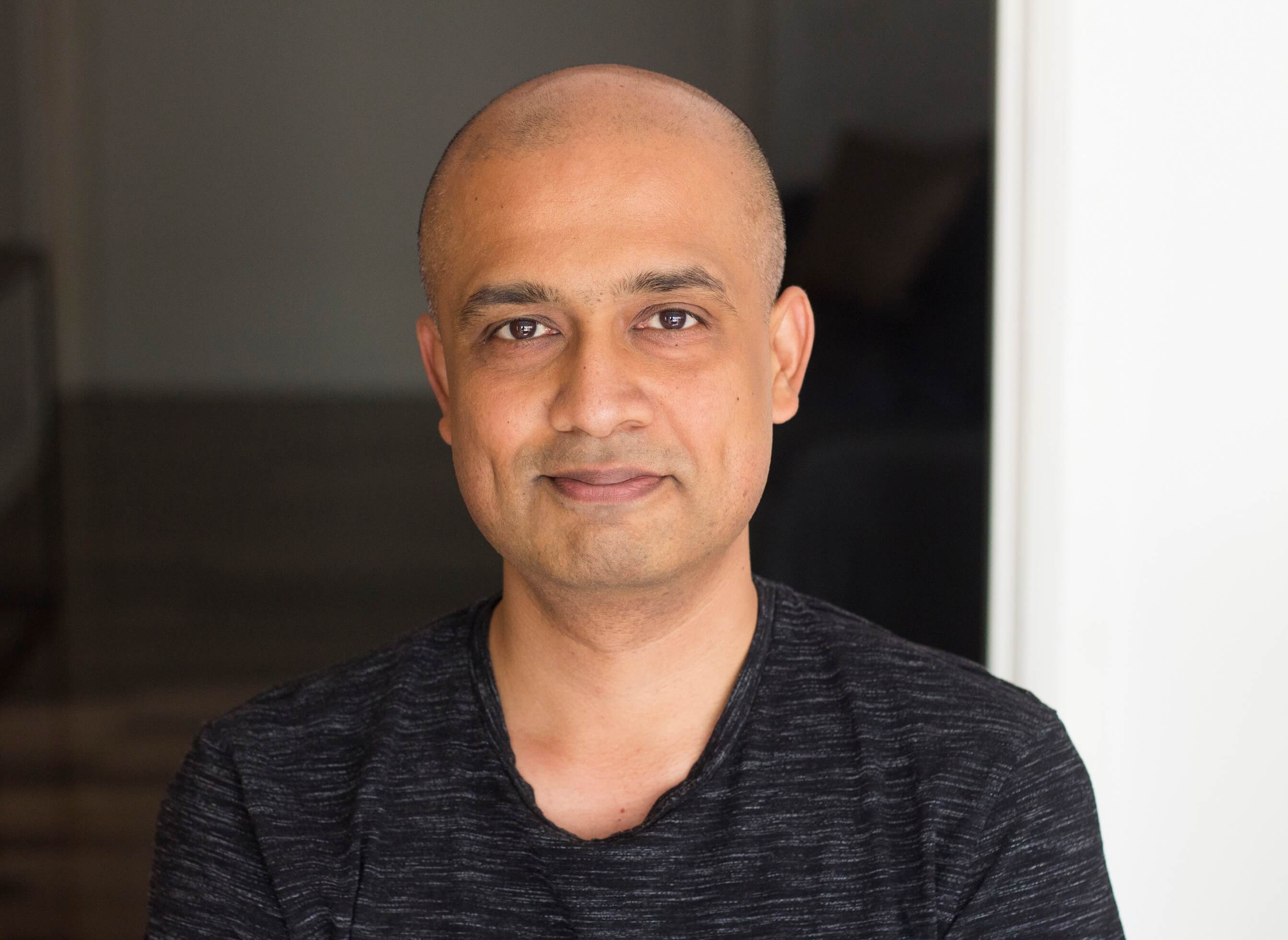 Sumantra Roy is the Co-Founder and CEO of Learning Yogi. He is a successful serial entrepreneur who started his first venture at the age of 16 when he was still in school. Sumantra brings with him a diversified background in technology, education and marketing. Before Learning Yogi, he founded 2 other companies in the technology space.
In an interaction with Techxty, Sumantra Roy talks about the role of Artificial Intelligence in the education industry.
Tell us something about yourself and what does Learning Yogi do?
Sumantra Roy is the co-founder and CEO of Learning Yogi. He completed his master's in business administration (MBA) from the Indian School of Business (ISB) in Hyderabad. He was part of the founding batch and graduated in 2002. He is a successful serial entrepreneur and brings with him years of experience in technology, education and marketing.
Rubia Braun, the co-founder and Creative Director of Learning Yogi, studied media and early childhood education at RMIT, Melbourne. She graduated in 2006. She came to India the following year and became India's first ever spot girl. After successful stints with organizations like the BBC, she co-founded her own media production company, which she later sold, and went on to co-found Learning Yogi.
Learning Yogi is a social impact ed-tech startup that aims to reinvent education for the 21st century through its revolutionary video game – Atlas Mission. The Atlas Mission is designed to teach children all the skills they need to succeed in the 21st century – both curriculum skills such as reading, maths, science etc. as well as non-curriculum skills such as creativity, critical thinking and problem solving.
I hope it can replace the current education system, especially in the developing countries, where children are often deprived of basic educational needs. Our main aim is to modify the tactics of teaching in the education system worldwide, and our vision is to give quality education that helps children develop logical acumen from childhood. This app is not just about learning, but to know how to learn.
What does the future of online learning look like?
The use of online apps is constantly evolving. We are living in a digital age. Nowadays, most students spend their time on the internet. Online learning has become more innovative and interesting. This advanced learning is helping students learn easily and is allowing them to think logically. The online learning apps are pretty much competing with all the traditional schools out there. The two next big things, Virtual reality and Augmented reality, will bring about a huge change in the e-learning world and make learning much easier. So, we can assume that online learning can quite possibly supplant the current education system in the future.
How will Technology and online learning impact the future of education?
In the 21st century, online education has made learning easy and interesting. The online learning apps are now coming up with new features such as game-based learning, competency-based learning and so on, which is attracting children to use them. Technology has been developing and this has brought several new gadgets into the market. Online learning can help every individual enhance their problem solving, creative thinking, and critical thinking skills, which may not be completely possible via theoretical knowledge.
How is artificial intelligence changing the education industry?
Technology and education are inextricably linked. Artificial intelligence is now making learning easy for everyone through smart phones, projectors and robots. It works towards understanding the abilities of every student, as well as the needs of the working people. Such innovations make our lives easier and focus on developing understanding through logic rather than rote. We have seen humans being replaced by robots in some workplaces, which was successful. The focus of the education sector has primarily been on the teacher and teaching. Now, AI will replace the teaching methods and procedures in traditional schools.
How can the Internet of things or IoT be used for online learning?
These days, instead of going to traditional schools, the students prefer the IoT for most things. The boundaries of online learning are expanding and changing because of the enormous usage of IoT. This new technological paradigm is conquering the entire world by connecting various objects around us. Online learning with IoT can be regarded as a powerful creative tool and is transforming the way in which teaching and learning is done. For example, this allows the teachers and students to create 3D graphics textbooks, which feature videos and provide the capability to take notes. E-learning is a game changer in the education system with its numerous features that offer interesting possibilities in teaching and learning. So, we can hope that this makes the education more interesting than ever before.
How is AR/VR the next big thing in online learning?
As the technology continues to develop and become more accessible, we are going to see more things happening. Augmented reality (AR) and virtual reality (VR) will have a profound impact on E-Learning. Online learning through AR and VR will give you classroom experiences at home. Online learning is also cheaper than traditional education. People started showing interest in online learning because of its easy and has interesting features. VR and AR will take online learning to the next level by replacing humans with artificial figures – the virtual environment will now mimic the real world.