ThingsCloud Technologies Pvt Ltd is a Made in India inspired India's first AI powered Smart Solar Inverters. Offering Next Generation Solar Inverter Solutions for residential solar systems, ThingsCloud helps solve all pains associated with traditional Solar Inverters with grid interactive inverters, a unique solution tailor made for the Indian market. ThingsCloud is a CleanTech – IoT company that is embarked upon solving the energy crisis and its management in a complex and challenging setting like India.   
Mr. Amruth Puttappa founded ThingsCloud along with co-founder Anusheel Nahar in 2015. He completed his B.Tech from NIT Surat and further completed his MS in Electrical & Computer Engineering from The University of Texas at Austin, USA. Post his stint in the US with companies like AMD and Analog Devices, Amruth came back to India and was part of the core team of NavSemi, a startup in the solar domain.

In an interaction with Techxty, Amruth Puttappa talks about the transitions new technologies are bringing in the energy industry. Read On! 

Tell us something about yourself and what does your company do?
Born and raised in a small town near Sagar in Karnataka, I moved out for my education and got my first exposure to the startup scenario and new-age technology. At 2006, I moved to the USA to pursue my Masters at the University of Texas where I got the opportunity to work at 2 firms which are into large scale battery management for the wind turbines, This is where I realised the potential of this industry and I came back to India to work for a startup here called NavSemi which was predominantly into the DC side of the Solar Market. Understanding the VC culture and how startups are built, in 2015 I built ThingsCloud with my co-founder Anusheel Nahar. It started off as an initial brainstorming session between us on the problem statement, particularly in the Indian solar inverter market. Over a period of time, we understood the pain points of solar inverter system in India which got us innovating on those lines.
ThingsCloud Solutions has developed unique hybrid inverters which understands the grid inefficiencies in India. India as a market that experiences power-cut between 30 minutes to 3 hours depending on location and the time of the year makes it almost impossible for tailored developed market invertor solutions. With the ThingsCloud mobile app, customers receive regular insights with a click of a button. The inverters in a house constantly learn from the usage pattern and use this data to be transformed into an AI-powered inverter.
How AI is powering the energy industry?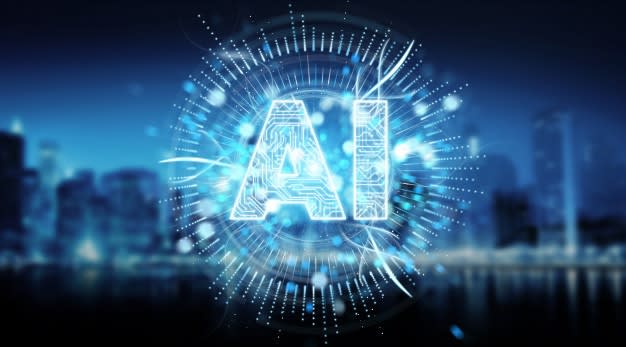 By integrating the solar systems with sensors and connecting the overall layout with AI, it is easier to predict the health of the systems involved in producing solar energy. It can play a vital role in remote inspection and is highly beneficial when it comes to maintenance & troubleshooting. Usually, these are the two factors that are highly probable reasons behind the dysfunctionality of the machine/instruments.
AI-powered smart solar inverters extrapolate information for the upcoming week by leveraging solar irradiation data which is scope to refinement as the time goes by. After all, a year's worth of data will have more accuracy than a week. As a result, the energy generated and forecasted energy is taken into consideration and if the number dips below 50%, it alerts the users to take appropriate measures.
AI and solar energy are more intricately linked than ever before. Government, as well as private support, is key to help pull the plug on the adverse climate change.
How machine learning is providing a boost in the designs of energy products?
In developing countries like India, grid stability is poor because of various reasons. Grid-tie inverters cannot deliver maximum yield in such conditions. Also, it is not easy to provide different logics to inverters based on the coordinates or customers.
ML is needed for the promotion of distribution systems and smart grids. As we are moving towards clean and distributed energy sources, ML & AI can play a vital role in it. As we all know, renewable resources like wind and solar have limited dependability. It may lead to problems during peak load in the day time (during weekends and festival seasons). Here energy distribution companies can plan accordingly to avoid energy shortages.Also, we can collect realistic data from different places and can give more accurate predictions.

As we said, ML & AI can optimize the generation, it also reduces the dependability on other non-renewable energy resources. Over a period of time EV vehicles will rule the roads. With the help of AI & ML, distribution companies can alert the EV owners about suggestable charging time based on peak generation and reduction in the tariff. The same way we can utilize the maximum output out of solar.
The Smart Grid Tie Inverters, by ThingsCloud, is smart, can sell excess power to the grid, can store back-up power in the batteries which can be used during power outages. With the help of IoT, smart solar inverters are connected to the cloud in which the data is logged in. By analysing the load pattern, grid outages, and energy generation, inverter decides to adapt the appropriate algorithm from the cloud which gives more yield through the process of Machine Learning. It can also predict the power demands and supply automating the store and sell decisions for the customer through Machine Learning and Artificial Intelligence.
Is IoT transforming the energy industry? How?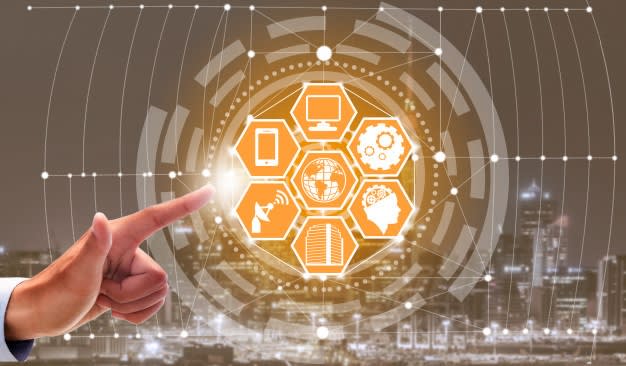 With the help of IoT, we can do a lot of things in energy generation and transmission. With the help of different sensors, we can monitor and predict the wear tear of turbines, transmission system. So we can avoid generation and transmission losses. By combining with AI, it can make a huge impact on reducing the transmission losses.
By combining with distributed renewable energy sources, can control the generation from fossil fuels and reduce the carbon footprint. This will help to optimize power generation and transmission. It also promotes the decentralized/distributed power generation which will eventually reduce the transmission loss. It also helps during any natural disaster, to avoid accidents and losses.
How digitization is helping to find better energy management solution?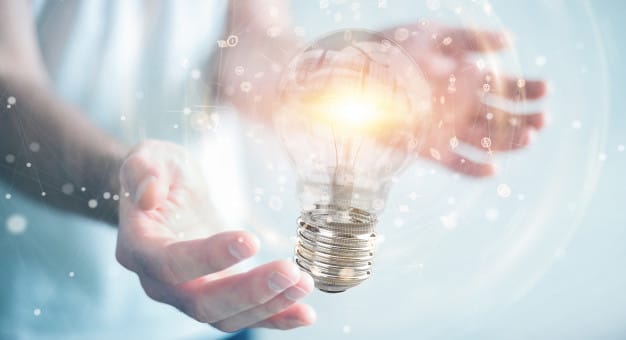 As digitization reduces the manual intervention, it can take prompt and accurate decisions with the help of ML & AI. It helps to reduce service downtime and energy losses. Smart homes help in reducing power consumption. With the help of the mobile application, consumers can utilize the appliances in a smarter way.
With the help of AI and ML, it can do an energy forecast which helps to plan energy generation from fossil fuels. It also promotes distributed energy generation systems.