The past decade has seen games as a form of entertainment take the world by storm. From a minor industry that once catered to a niche audience, video games have transformed into a global juggernaut, with a recent report by market analysts – New zoo estimating industry revenues just short of $135 billion in 2018. In the 2000s, this growth was driven primarily by the North American and European markets. But as the rest of the world rapidly played catch up, China and South East Asia transformed into key hubs for global gaming culture, with a massive population propelling explosive growth.
This mantle of growth has now passed to India. While games have always had a presence in the country, their acceptance was always limited to tiny strata of society. Developers have long coveted India's potential as a market, but until recently they've been unable to make any headway. Recent events have changed this equation, and will set India on the path to becoming the next global gaming hub, fuelled by the following technological trends:
Proliferation of smartphones and the internet
Smartphone penetration in India has surged, with ownership set to reach an estimated 374 million people in 2019. This has made India the second-largest smartphone owning country in the world, behind only China, with Counterpoint Research estimating that more than a billion smartphones will be sold in India over the next five years, taking the number of its users beyond 700 million by 2022. Naturally, this has directly led to an increase in internet users, with the figure projected to go up from 481 million in 2017 to 762 million in 2022, according to the Internet and Mobile Association of India.
Access to the internet is no longer a rare commodity, aided by the cheap and plentiful availability of data. The entrance of Reliance Jio into the market has seen intense competition between telecom firms, further causing data prices to plummet.
The rise of mobile gaming
Gaming is an expensive hobby. Whether on the PC or a console, gamers can be expected to shell out thousands of rupees for a gaming-ready device. When factoring in the additional cost of games for these systems, the hobby moves beyond the financial reach of all but the most dedicated fans. All of these problems have been addressed by the evolution of mobile phones into gaming platforms.
The constantly improving specifications of smartphones have allowed for true gaming experiences on modestly priced models, unlocking a huge new market. Companies like OnePlus, Vivo, and Oppo have filled this gap, allowing for gaming experiences regardless of budget.According to Statista, the market value of mobile gaming in India is estimated to reach approximately$405 million by 2022, with the number of mobile phone gamers hitting 628 million by 2020.
Games as a service
In the past, purchasing a game was a one-time investment. The rise of online play has upended this dynamic, and introduced the idea of games as a service. Titles operating under this model, including the Call of Duty series and titles such as Destiny and The Division, engage players for years after their release with a drip-feed of new content. Available in the form of paid downloadable content (DLC) or in-game micro transactions, they serve to extend the lifespan of a game and provide a constant stream of revenue for developers and publishers.
Millennial mindsets
Perhaps the most important change has been in the mindset of the population. As millennials stake a claim to this century, they are reshaping the industry with higher disposable incomes and greater willingness to spend money in order to pursue their passions. While the gaming market in India may only be in its infancy, a host of factors are set to turn it into a global powerhouse in the years to come.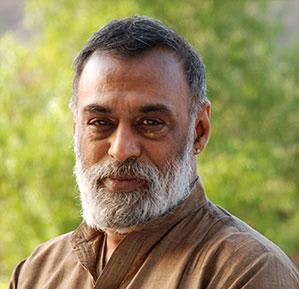 (The author is the Head Of Department at Whistling Woods International School of Animation, VFX, and Gaming & Comics. The WWI School of Animation, VFX, Gaming & Comics, under the purview of Whistling Woods International, Asia's premier film, communications, and media arts Institute, provides the students with a base that leads them in the right direction, and develop a career in creative storytelling skills with the technical Know-how of the motion graphics.)