The first step is to establish that something is possible, then probability will occur – Elon Musk
Artificial Intelligence and Big data in healthcare are not just buzz words but actually indicate the availability of an abundance of health data amassed from numerous sources including electronic health records (EHRs), medical imaging, genomic sequencing, payor records, pharmaceutical research, wearables, and medical devices, to name a few. It has the capability of detecting meaningful relationships in a data set and has been widely used in many clinical situations to diagnose, treat, and predict the results through Data mining and assisting in furthering knowledge discovery in medicine.
As a response to the digitization of healthcare information and the rise of value-based care, the industry has taken advantage of big data and analytics to make strategic business decisions. Data generation at the source through clinical practitioner inputs have increased significantly over the past few years and growing leaps and bounds owing to good technology access, government initiatives, clinician enthusiasm, and consumer push. Yet, it is important to recognize how early we are in that transformative phase and we have a huge mile to cover in terms of being able to record clinical information at all healthcare access points in the country today. Currently, those delivering care—from physician practices to health systems—are under pressure "to figure out how to deliver high quality, safe, satisfying, equitable, accessible care at the lowest cost. The consumer is learning to expect more and that's going to put a lot of pressure on all of us in healthcare to think about serving consumers the way they're served by other industries".
As Healthcare leaders, we must leverage AI and related technologies to solve problems at large that have a real human impact: "Improving outcomes, using the workforce more effectively, improving working conditions, making the experience more enjoyable, returning a sense of purpose, mastery, and autonomy. As I look at the demand, there is plenty of opportunities there. The healthcare-focused artificial intelligence market is expected to see exponential growth through 2025, with AI in the healthcare market valued at $2.1 billion in 2018. It is expected to grow to $36.1 billion by 2025, at a compound annual growth rate of 50.2 percent during the forecast period. The availability of large and complex datasets as well as the need to drive down healthcare costs will encourage market growth".
In Summation:
AI has the power to increase the efficiency of medical diagnosis: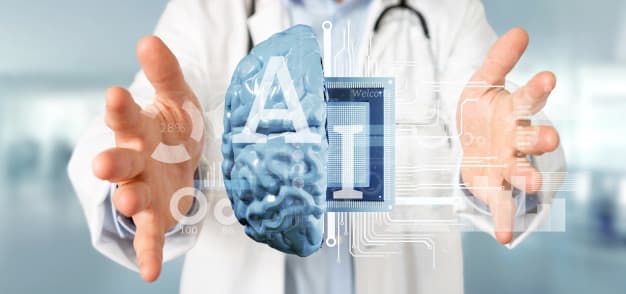 AI can help physicians to diagnose patients more quickly and arrive at insights based upon 80% of health data that are invisible to current systems because it's unstructured. From diagnosis and pathology to drug discovery and epidemiology, healthcare's reliance on large amounts of data makes it one of the most exciting frontiers of artificial intelligence.
Healthcare Bots: AI technology is also gaining traction in the customer service domain. The world is likely to see an increase in the quality and use of healthcare bots for preliminary diagnosis and symptom checkers. Patients will be able to interact with these AI bots on various avenues such as chat windows on the website, app, telephone, and other such interactive touchpoints. Healthcare bots are already used to schedule appointments with the patient's healthcare provider. These bots are helping patients with their medication as. As innovation pushes the boundaries of healthcare, better solutions to save time, money, and efficiency will be possible.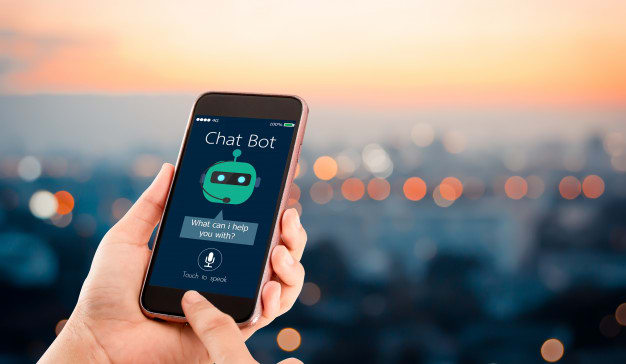 AI has the power of enabling decision making: Clinical decision support systems and other AI-based tools can help doctors and patients to prioritize tasks, help in prognosis, case match, prevent medication errors, precision surgery assistance amongst others.
As individuals, we need to reflect and reimagine the possibilities with these new technologies, how should one spend their time effectively across paradigms of decision making, information seeking and response management? In the next five years, what are the kinds of roles or activities that AI, algorithms or automation might take over in your area of expertise, domain, team, consumer engagement? And with all this how can we start thinking towards enhancing systems and therefore the human capabilities to make the best of such information available and improving further. It is perhaps important and pertinent that we all Think big, Think new, Think quick.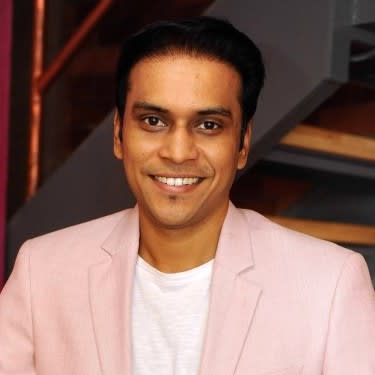 The author is Co-founder, and Managing Director, Cloudnine Group of Hospitals – India's leading maternity, women and childcare service hospitals.