An HR manager's job is very much like Santa Claus;
Lots of requests throughout the year (Leaves, Deductions, Loans etc.)
Each individual warrants a separate benefit and disbursal (Salary, Expenses and Bonus)
Seasonal spike in distribution of benefits (Month-Ends,Appraisal Time)
Things got to happen on that one day even in adverse weather ( Pay Day)
Disbursal Infrastructure is as narrow as a chimney
Everyone holds Santa responsible even if their parents don't put in the gifts on time. (Superiors not informing HR about an Awarded Bonus or Granted Leave)
Fortunately, just like Santa has his elves to work on requests, HR Managers have bots.  Only that bots are not a fantasy and very much real.
Now, let us see what these modern-day elves are capable of …
From simple transactions like checking the leave balance, to multi-level interactive transactions like reimbursements, which need various on the fly decisions to be made during the interlocution, bots can take care of it all.
All of us hard-working employees have questions to HR, such as, "Who moved my cheese?",  "Are men eligible for maternity leave?",  " Where do I sit on by my first day ?"
Bots can be mapped to company policy to answer these and many more queries.
Rendering bots as the perfect concierge to all employees, especially with newly joined employees by onboarding and easing them into the company.
What about a quick survey on the newly released Holiday Calendar or gauge the popularity of today's cafeteria menu.
Bots can be used to launch such surveys in a jiffy and subtly ask the answers from the employees between conversations.
Doesn't the latest tie-up with XYZ Bank enable your employees to avail of car loans at well discounted rates ? Or Do all employees know that the Lifts shall be closed for maintenance on Friday afternoon ? Bots can alert and notify employees of the same.
Not only can bots inform HR on how many employees read it, acknowledged it and responded to it, but also handle follow-up queries to these alerts.
Not all employee requests need expert human guidance, in fact 80% of requests are mundane repetitive requests for information. This is where bots act as first-line of service, thereby filtering only the most complex of queries to human interlocutors.
Want to give kudos to a colleague/sub-ordinate/boss who accomplished an onerous task. Oh. But doesn't that mean loading the feedback app or tool and then embarking upon a multi-form expedition just to say "Good work". Worry not, Just open up the bot and tap away a simple complement,  the bot will ensure the right people are informed about it.
What's more these elves also manage to work around the clock, in adverse network conditions ( bots are text based) and they speak many languages (i.e. they are able to interact with many back-ends and front-ends).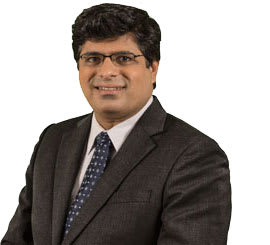 (The author is the CEO at CMSS – which is the provider of "totally integrated solutions" in the areas of Software Products, Application Engineering and Professional Service. CMSS has developed HRBot named 'H#' – pronounced aitch sharp.)